Our Pastor
Pastor Jeff Jamieson
Jeff Jamieson accepted the call as Pastor of Columbiana Baptist Church in April 2015 and his inaugural service was on Sunday, May 31st, 2015.
Jeff trusted Christ as his personal Saviour at the age of 10 years old. He is also a veteran of the US Army and has earned a Bachelor of Computer Science degree. At the age of 40, God called Jeff to preach the Gospel of Jesus Christ, and he willingly answered that call. He received his Master of Ministry degree from Baptist College of America in May 2013 and began to pursue the call to full-time ministry. God moved in miraculous fashion to prepare the way, and after 20 years in the I.T. industry, Jeff set aside secular endeavors for the Gospel ministry.
Pastor Jeff, his wife Terri, and their two children Bethany and Josh, have all trusted Christ as Saviour and are all active in service to the Lord.
The Jamieson Family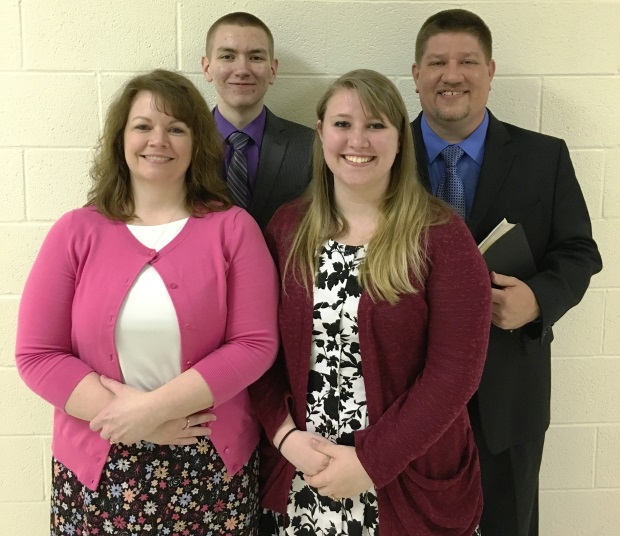 Mrs. Terri, Josh, Bethany, Pastor Jamieson